Thesis printing – spoilt for choice: Find cool paper types
Do you want to know how to find quality paper for your thesis? In this article, you will learn about various paper types and how to select the best printing paper for your personal needs.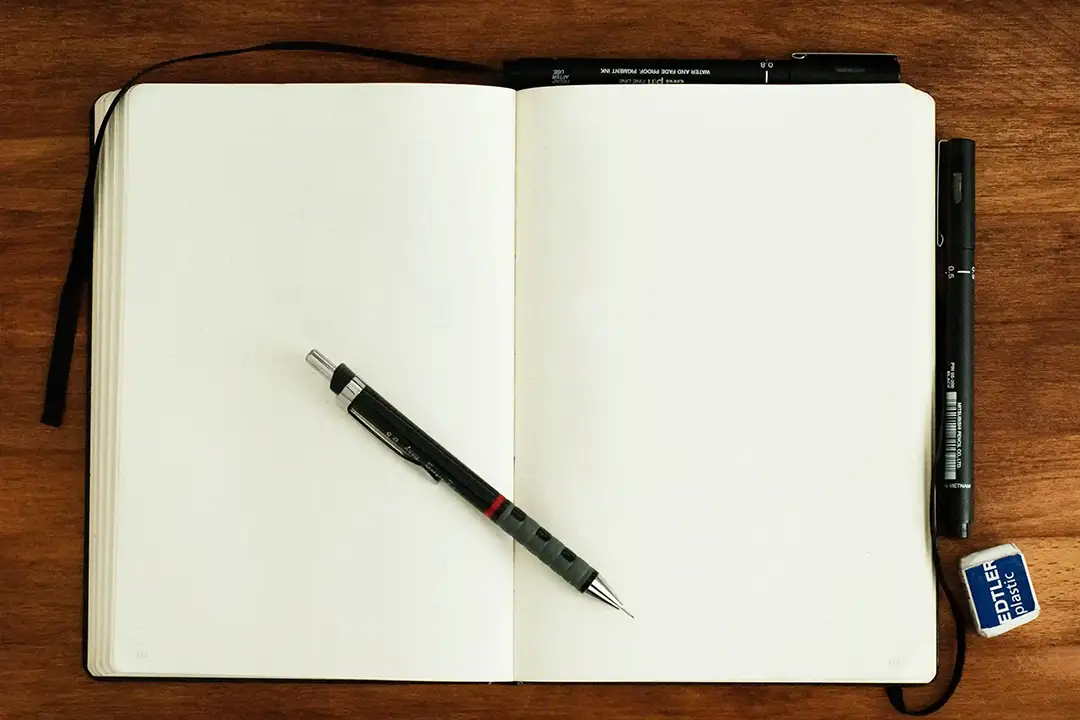 Seemingly a minor detail, the paper on which your thesis is printed is actually extremely important. Think of it as having the perfect white shirt that you wear for a job interview – it is classic, timeless and leaves a good impression. In the same way, the perfect white paper of your thesis symbolizes your dedication and all of the effort that has gone into creating your thesis. What is more, it lets the examiners know that you care about every aspect of your work and the way you are represented. So, now that you know how significant the printing paper of your thesis is, it is time to learn how to choose the one that suits it best. That is exactly what this article will tell you: We will present the different types of paper that Thesis & Me offers in detail and help you make the right choice.
Making the right impression by relying on top-quality printing paper
Most universities have quality guidelines for printing theses and dissertations for formal submission outside of your bound edition. Your thesis is supposed to withstand the test of time as the tangible manifestation of your academic success. It is most common that thesis paper should be archival grade, white, and include some cotton. Archival-quality paper simply implies that it is durable and will not discolor over time. The majority of printing paper nowadays is created from wood pulp, which is processed into a slurry with water before being manufactured into huge thin sheets. It is whitened with the use of chemicals. These chemicals leave an acid residue in the paper, reducing its durability over time. Other, more expensive procedures can whiten paper without utilizing these chemicals, resulting in acid-free paper known as archival-quality paper. Knowing these specifics is key to understanding the quality of the paper you choose.
The opacity and weight of the paper are another two important factors to consider. The two are directly connected, as a sheet with a higher grammage is more opaque and less transparent.
In addition, the thickness of the printing paper (measured in gsm or grams) is key to the overall look and feel of your thesis. Most students do not consider it in general, yet it has a big influence on the physical representation of your thesis. Thesis & Me offers printing in four variations – 80, 90, 100 and 120 gsm. It may seem logical that the higher the thickness, the better the quality, but in reality, different thickness is suitable for different purposes and theses. Let's explain it better!
Paper thickness determines the longevity of your thesis
A thicker paper does not necessarily mean a better reception of your thesis. At Thesis & Me we hold every single sheet of paper to a high standard and ensure that the quality is unanimous. The choice of paper depends rather on the specifications of your Bachelor thesis, Master's thesis, PhD thesis or term paper, for example, the purpose it will serve and your university's requirements. Here is how to distinguish between them:
80gsm multipurpose printer paper is the most often used paper weight for ordinary printing jobs. Its weight is great for printing since it is precisely the appropriate thickness and offers a stress-free operation. The 80gsm paper is the most budget-friendly variant, but that is not the only characteristic that makes it stand out.
It is especially important to consider the volume of pages of your thesis before selecting its type of paper. For example, if it is longer, then it would make sense to go for slimmer sheets, because a higher thickness would make it too heavy and difficult to flip through. This is highly significant if you need to send your thesis in via mail. It is also adequate to print on standard white 80gsm paper for homework, semester work, or project work.
Another advantage of the standard 80gsm paper is its quickness in printing, thus delivering a faster result to you.
90gsm printing paper provides a small but noticeable difference in thickness. Paper with a grammage of 90 is classified as uncoated paper, and it is a natural, wood-free paper that has not been chemically treated. Because the printed output is relatively light and thin, this paper is perfect for printing long texts. It is utilized for the insides of books in white and ivory.
The 90gsm option delivers a slightly stronger and long-lasting result, which creates a great middle ground. Our "superior" 90gsm paper will give your thesis just the right amount of thickness without weighing it down. If your project is not especially lengthy and you want it to have a sturdier feel, while still being economical, then this variant is the right one for you.
If you want premium quality and a sturdy feel of your thesis, then the 100gsm premium printing paper is the best option. This paper was created specifically to highlight a particular brilliance and worth. These elements are especially significant in student research projects. Colors and graphics seem more vibrant and homogeneous on 100gsm premium paper, so use it if you want to leave a lasting impact. The premium paper has stood the test of time, has a nice feel, and does not show through like the standard 80gsm paper. After printing and binding, 100gsm paper gives your thesis a considerably higher quality appearance. It also feels better to leaf through it.
The deluxe 120gsm paper is the thickest of the four options. This paper was created specifically to highlight a particular brilliance and worth. These elements are especially significant in student research projects. Despite its enhanced rigidity, it passes through printers, folding and inserting machines without issue. 120gsm paper feels significantly thicker and sturdier, which makes it the perfect option if you intend to hand in your work in person and want your thesis to make a statement. It feels much more valuable and is also more stable when leafing through.
The 120gsm option increases the longevity of your thesis, while also making it look more professional. It is true that the thicker paper is intended for shorter projects, but a tip for still opting for the sturdier option without making it too heavy would be to request double-sided printing. You cannot read the text on the other side due to the strength of the paper, and you may be quite delighted by selecting the proper paper for your thesis.
All four high-quality options are excellent picks for your final project, but it is important to know the specifics and details about each one. This ensures that you will be satisfied with the outcome. At Thesis & Me, we want to make sure every student's thesis is presented at its best, so we soften the book with two 200gsm sheets of paper, which make it look and feel even more elevated and professional. This "small" detail prolongs the longevity of your thesis and makes it more stable and presentable.
Taking the right steps towards the success of your thesis
So, now you know everything there is to know about the different types of paper that can be used for your thesis. What is the next step? Choosing your cover, of course. The special binding options that are offered at Thesis & Me are certain to give that perfect finishing touch to your thesis, no matter which specific one you select. With Thesis & Me, your work is in safe hands and the amazing outcome of the printing and binding is guaranteed. Ready, set, go! Your thesis is on its way.