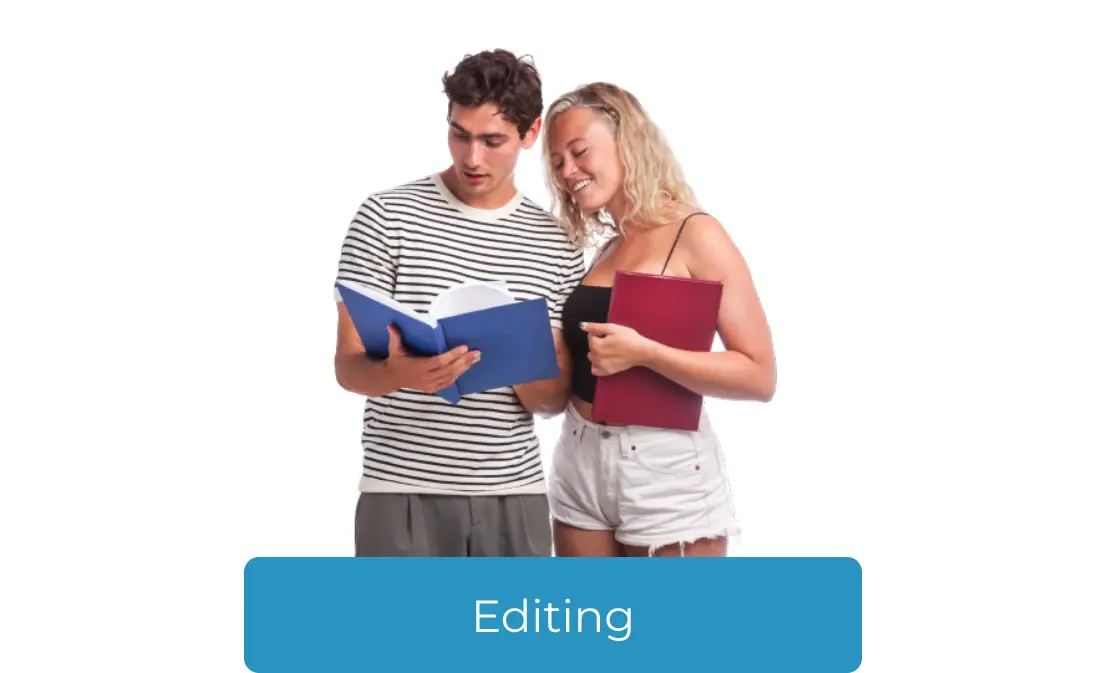 Professional Editing To End All Errors
After finishing the hard work of writing your thesis, it is time to make sure it meets all academic standards and requirements. For exceptional effects, entrust the professionals of Thesis & Me with the editing of your text. Eliminate errors and ensure success.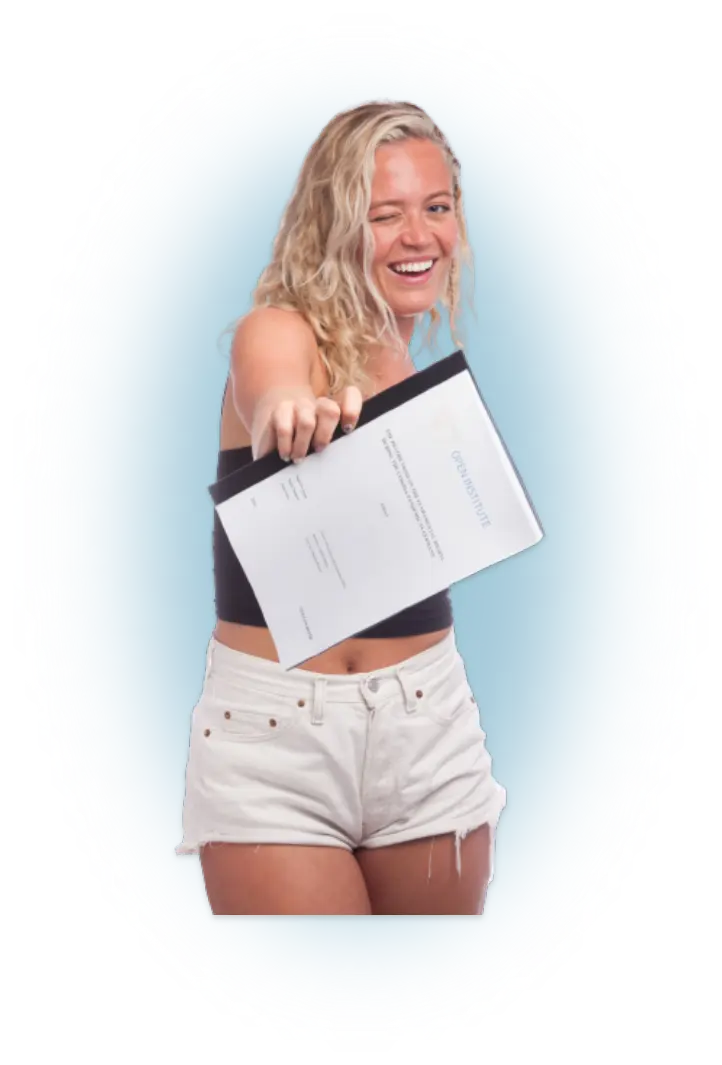 Why Choose Thesis & Me For Editing? 5 Strong Reasons
✔ Quality assurance through a competent editor
✔ Immediate processing
✔ Completion on time
✔ Permanent online support
✔ Affordable prices
Expert Editing For Your Thesis
Want to make sure that your thesis is flawlessly written? Our professional editors will guarantee that your thesis satisfies the highest academic requirements, with immaculate academic language, style, and structure. Be certain that your work is formulated in a way that is logically supported, clear and precise.
After years of hard work toward your degree, the last thing you need is for your work to be questioned because of poor grammar. Our editing specialists will edit your thesis to remove linguistic and technical errors and improve its overall presentation. Your professionally edited thesis will have high readability and the appropriate academic tone, allowing your examiners to properly judge your research and study.

Curious about what your thesis will look like? Check it with our 3D preview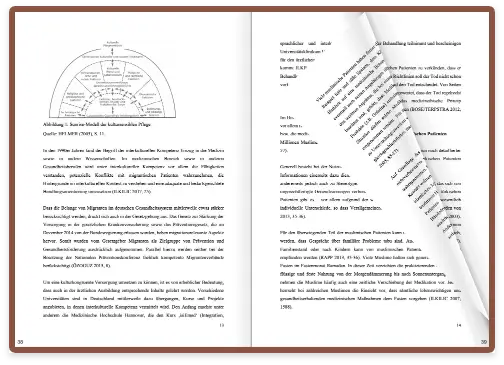 Only 3 Steps To Professional Editing
Our editing service will get your thesis off to a flying start. Clear the way for a superlative degree. This is how fast it works:
✔ Request an editing service
✔ Receive a quote
✔ Place your editing order.
Maximize Your Academic Potential with Professional Thesis Editing Services
Thesis & Me's professional editing services are an excellent option for students who want to ensure that their Bachelor's, Master's, Magister's, Diploma, State Examination, or Doctoral thesis is in an academic top form.
What exactly does the Thesis & Me editing service do? One of the primary advantages of our professional editing services is that they improve the overall expression in your writing. This is particularly important for students who may struggle to express complex ideas in a clear, concise and stylistically appropriate manner. A professional editor identifies areas of your writing that may be unclear or confusing, and offer competent suggestions on how to improve them. This ensures that your thesis is easy to read and understand, and effectively communicates your research findings.
Another benefit is that we correct errors and inconsistencies in your writing. This includes correcting spelling, punctuation, and grammar mistakes, ensuring that your citations and references are formatted correctly, and ensuring that the contents of your document are logically consistent and structurally sound throughout. By correcting these errors, our professional editing team will help to ensure that your thesis is error-free and perfectly polished in content and form.
Editing Before & After
Before editing a Bachelor's, Master's, Magister's, Diploma, State Examination or Doctoral thesis, it may contain errors, inconsistencies, formal and structural shortcomings, and unclear passages. These issues can affect the quality and the scientific nature of the work, potentially leading to a lower grade or rejection. Editing eliminates these issues reliably and thus improves the overall quality of the thesis.
After editing, the thesis is polished and refined, with a clear and coherent flow of ideas, correct grammar and spelling, a logical structure, and consistent formatting. The ideas are presented in a way that is easy to understand, making it more accessible to readers and enhancing its impact.
Editing with Thesis & Me – Our Promise
The success of your thesis is our top priority. Our professional editing service helps you to fully exploit the academic potential of your thesis. To make your dream grade come true and your work shine in the best light, we promise you:
✔ the expertise of an experienced editor: Thesis & Me cooperates exclusively with long-standing academic experts
✔ a success-focused service: We offer proven editing solutions where the client's academic success is paramount
✔ a holistic view: Our editing services take into account a wide range of purposes – whether it be examination, publication or peer review.
Because your thesis is worth it. Start now!