Comprehensive Shipping Services For Your Professional Thesis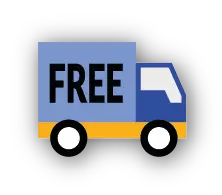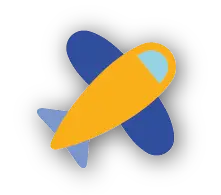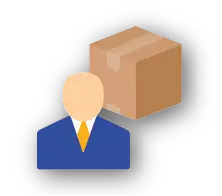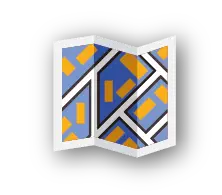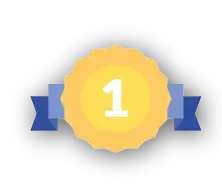 Save Money with Free Courier Shipping
We always send your printed and bound thesis by courier to the countries specified by us, regardless of the size and number of print binding products, free of shipping costs and without a minimum order value. Our courier services are characterized by the fact that the shipping goods are transported directly from the sender to the recipient quickly and without extensive handling of goods, which saves time.
Fast Delivery is our Promise – starting from 24 hours
In principle, we always ship all orders received by 09.00 AM Monday to Friday on the next working day. All orders received on weekends or public holidays will be processed on the next working day. Standard courier shipping takes two to four business days and is free of charge. However, if your order is particularly urgent and needs to be delivered within 24 hours, please contact us via our phone hotline or support chat. Our friendly support team will then work out a custom express solution for you at short notice.
Please note that the printing and binding of your thesis can only start once you have fully configured your thesis, uploaded a printable PDF file, and completed the checkout and payment process.
Personal Logistics Support is a matter of course
Your satisfaction is a special concern for us, which is why we provide you with the expected logistical support from the order to the receipt of your printed and bound thesis. A German- or English-speaking member of our support team is always available to answer your questions personally by phone or chat. We are your contact for the entire logistics chain - from product advice, product availability, production process, types of packaging to courier shipping.
Shipment Tracking at the click of a mouse
The shipment tracking function gives you security, because it allows you to conveniently keep track of your shipment at all times. As soon as the print-binding products for your thesis are ready for dispatch, you will receive an e-mail with confirmation of dispatch and a link to track the shipment. Whether desktop or mobile, you can track the status and location of your printed and bound thesis at any time. If you are not at home at the delivery time announced by the courier, you can easily change your delivery preference with your tracking number and instruct the courier driver to leave the shipment at a drop-off location or with a neighbor, for example.
Your Thesis in a Secure Package
Exclusive products need secure packaging! We not only focus on the careful processing of high-quality print binding products, but also deal with the packaging of our products and develop it further on a regular basis. The protective effect of the packaging is crucial to ensure that the print binding product arrives at your premises in impeccable condition. We therefore take a variety of measures to ensure safe packaging and always use suitable, reliable and proven media packaging for every print binding product. Only when the best materials and latest technologies are considered when using packaging materials can print binding products be effectively protected during transportation. Our specially trained, qualified and reliable technical staff has the appropriate expertise, and packs flat print binding products such as softcover bindings or softcover spiral bindings with low page volume in a cardboard-covered envelope. Other print binding products, such as hardcover bindings or more substantial softcover bindings, are shipped in special cardboard book packaging, which features variable fill height, all-around bump edges, and self-adhesive closure and tear-open assistance. For larger orders, sturdy cardboard shipping boxes are used, which are protected from impacts by reinforced edges. In addition to shipping in sturdy boxes, we secure your printed and bound thesis with protective filler materials. Finally, we provide your shipment with the conspicuous red warning sticker "Caution Glass", so that the courier service is made aware of careful handling.
No Risk with the Transportation Insurance
Naturally, high-quality and reliable logistics processes with added value also include transportation insurance. In addition to high-quality and secure packaging, we insure the print binding products of your thesis with the invoice amount paid by you. The loss, theft or damage of a courier shipment is thus fully covered by the insurance. If, contrary to expectations, you receive a courier shipment that is damaged, we will arrange for a replacement delivery as quickly as possible and handle the claim with the transport insurance company. In order to be able to help you in such cases as quickly and as best as possible, we depend on your support. Open damages must be declared to the delivery person or courier driver immediately upon receipt of the courier shipment, or recorded and photographed.